Made In China Tornador Cleaning Gun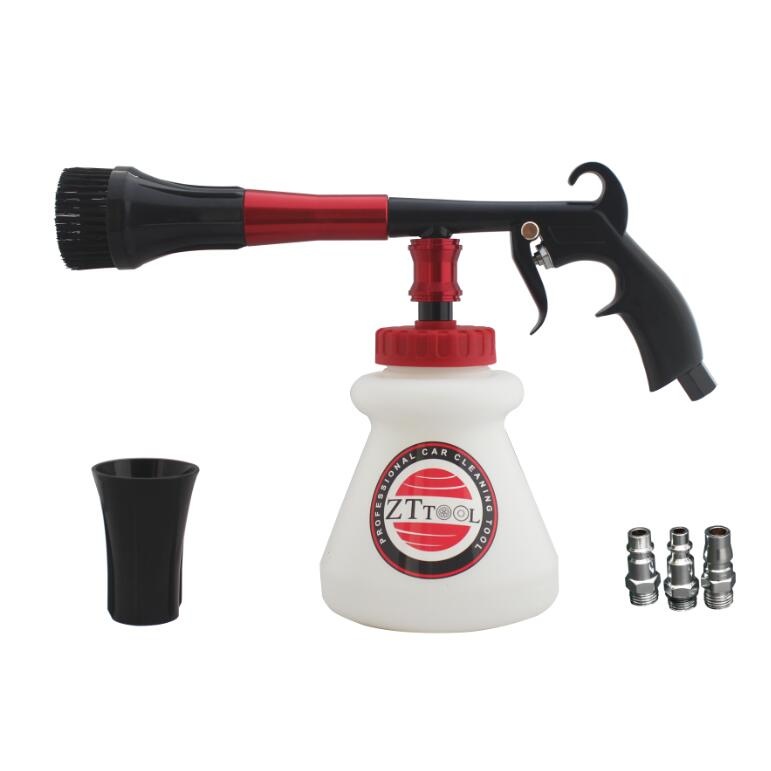 New Design Rotation Cleaning Gun,Stronger,reduce wear and reduce noise. perfect product for car interior cleaning


Applications:
This tool is for cleaning cars, machines, motorbikes, trucks, fabric, matt. It can efficiently clean somewhere hard to cleaning and difficult to reach.
This tool can be used in car wash shop, repair shop and factory. With rotation effect and spray liquid and air, this tool can clean the dirt quickly and easily.
What's new compared with 3th generation tornador black ?
The rotation set is a inside ring turning structure which makes more power, stronger, fast rotation and reduce wear.

the new body design makes the gun longer and makes easy to cleaning somewhere hand to reach.

New Liquid control regulator design which can reduce wear and easy to control.

The body, nozzle(cone) and metal rotation set can be separated and all parts can be changed if broken.